Ready To Flood Your Bank with Massive Commissions?
From the team that brought you the mega-hit manifestation Offer on ClickBank - Manifestation Magic, we've been hard at work to bring you even more commissions, more tools and more value with our latest offer!
Introducing
The Sacred Sound Healing System...
Welcome to the Next Blockbuster Product in the Spirituality Niche for 2020 Generating over $2 EPC's From
Cold Traffic!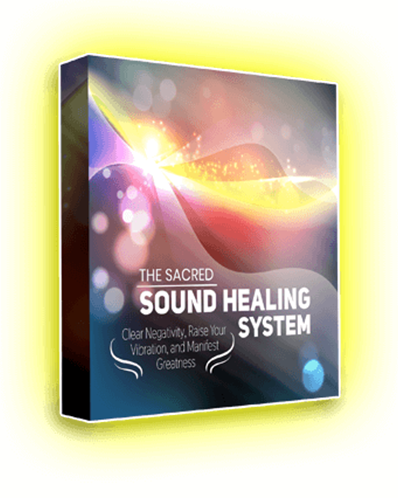 A Short Message from the Sacred Sound Healing System team:
Hey there,
Thanks for checking out our affiliate page. We are really glad you're here!
We wanted to share how we got to create this product and why we believe in it so much.
And… why we think it's going to be the product you are going to love promoting.
First of all, yes it converts really really high and no we're not just saying that so you can promote us :)
Unlike a lot of other 'me-too' guys in this market we believe in the products we create.
You see… we've found that secret to creating high converting funnels and offers is to be absolutely obsessed with creating the best possible product one can create.
Then try to beat that offer with iterations and continuous improvements.
And that's what we've been doing for over 5 years.
It's really all we do.
As a top Clickbank vendor, a lot of our time and money is put right back into improving our offer.
You probably saw that with Manifestation Magic. :)
We've been split testing, optimizing, price testing, driving ads, getting more tools created for affiliates and much more.. It's what we've always enjoyed doing.
Because at our core, what we really crave is to make an impact in people lives.
For everyone that we have the opportunity to work with.
That includes valued affiliates such as yourself and customers who decide to purchase our products.
That's why every day we have just one goal.
How we can put our heart and dedication into making the best offer our customers buy and our affiliates choose to promote.
It took us over a year to create, optimize, fine-tune every step of The Sacred Sound Healing System funnel.
We believe we can co-create magic when your experience is extraordinary.
And that's what we are aiming for with this offer.
So… we'd love for you to try promoting our latest creation.
If you need anything just let us know by email at affiliates@sacredsoundhealingsystem.com
Thank you.
To Your Success,
The Sacred Sound Healing System Team
P.S. We've put together an extensive list of tools you can use to promote. A lot of these have been tested ourselves to convert and we've tried to cover all tools to cover all traffic platforms. But if you need something more customized, we'll be happy to create something special for you to help in your affiliate marketing success. Just let us know what you need. :)
Why promote The Sacred Sound Healing System?
Conversions Above 4.0% From Cold Traffic!
Average Order Value is over $70!
Highly Optimized Funnel Pays You Up To $400+ Per Sale With 10+ Built-in Conversion Opportunities!
High Converting Squeeze Page Which Converts with Cold Traffic (Turn Your Visitors Into Cold Hard Cash)!
Highly Scalable On Paid Traffic Platforms As We Have Included Our High Converting Social Media Toolkit to Help You Make Bank with Facebook and Beyond!
Up To 75% Commissions Throughout The Funnel For Paid Traffic Affiliates!
Dedicated Support Team Working 24 Hours Behind the Scene to Make Sure Refunds Remain Exceptionally Low! (Paid Traffic Friendly)
Highest Converting Email Swipes Written to Engage, Entertain and Monetize your Email List!
Mobile App designed Specifically to Work with Our Sacred Sound Healing System Audios Boost Conversions!
Opt-In to get the best strategies for Facebook, YouTube, Google Ads and More!
We've been split testing offers for 5 years. We dedicate our time to testing all areas of our funnel to improve conversions in every area!
Promote Using Our Tools On Facebook, Instagram, YouTube, Pinterest, TikTok or Native Ads. Need Custom Tools? Banners? Squeeze Pages? Optin To Our Email List and Simply Ask!
Spirituality & Meditation Niche Is An Evergreen Market And It's expanding. The Market Growth Potential Is Huge! More Buyers Are In This Market Than Ever Before!
What is The Sacred Sound Healing System?
Using new "vibration capture technology" combined with ancient sound healing techniques. The Sacred Sound Healing System contains FOUR unique "Sacred Healing Ceremonies." Each of which are composed with the same high-vibe waves you'd feel in an in-person healing session. This includes BOTH vibrations in the form of sacred sound, PLUS those frequencies used in hands-on-QI-healing.
There are 3 Gifts that are included in the system. #1 The Miracle Sleep Solution, #2 The 5 minute meditation series and #3 The Sacred Sound Spa App.
First timer?
Subscribe to get special commission bump and latest promotion update.

Partner With Us To Publish Your Course
Are you an author, teacher, speaker, sound healer, energy worker, or coach?
Our publishing company Fortune Cookie Wisdom is always looking for talented partners to collaborate on new programs for our students. We have many talented team members with the skills and talent to bring your program to the world.
We have experienced experts on staff to help with...
Writing, developing, and packaging your program...
Buying ad space from YouTube and Facebook...
Driving traffic from our large network of affiliate partners...
Graphic design….
Copywriting...
Video production…
Software coding...
Customer service...
And much more…
Here's a few of our past projects:

If you think you might be a good fit to partner with us on your next course, simply fill in the form below. The more details you share, the easier it will be to envision how we might work together…
click here to partner with us