Hi, Jace here, and...
I know this sounds a little crazy...
But, I'm about to stick my neck out and put…
$19,440.00 on the line.
A nearly 20K bet made on YOU.
Why am I doing this?
Well, I want to PROVE to you just how much I believe in you.
And, the best way to do that is with my own money at risk.
Over $20,000 dollars of it in the next 7 days.
Others have told me this is a bonkers bet.
"Jace you've lost it" one of my business savvy friends told me.
But, truth is, I'm not really risking anything at all.
Because I know something about you that they don't.
And I have a strong hunch… YOU are going to prove me right.
Your dreams are certain to come to life over the next 7 days, I'm 100% sure of it.
Now, before I explain the "bet"...
I need to start at the beginning.
And to do that… I want to show you an adorable picture.
Meet "Muddy Maddie."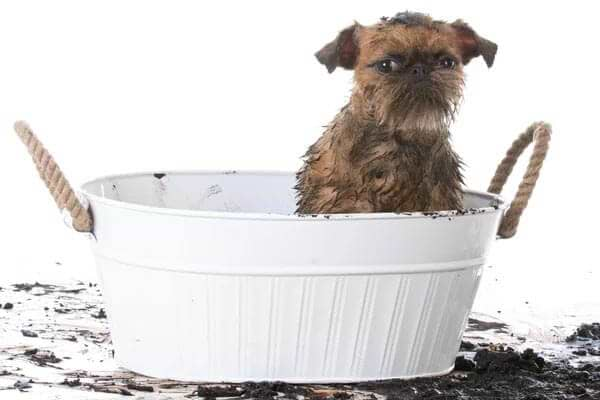 Maddie is loyal… playful… and a really loving pup.
Also... she really likes playing in the mud.
And sometimes she's absolutely covered in it.
Maybe YOU too can relate in a small way?
No… I'm not talking about the feeling of actually being drenched in physical mud.
Us humans are a little different.
Instead what I'm talking about is the same feeling of being overwhelmed… like the true you is completely buried under layers of VIBRATIONAL GUNK.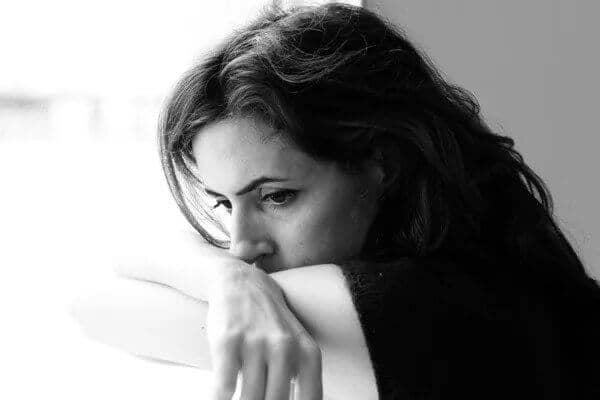 You may not be able to see this kind of energetic muck.
But, you can definitely FEEL it.
You try your best to shake it all off. Stay positive.
But, those heavy emotions are pancaked on.
Now… The Sacred Sound Healing System...
It's like stepping into a relaxing vibration clearing bathtub. The heaviness starts to wash away.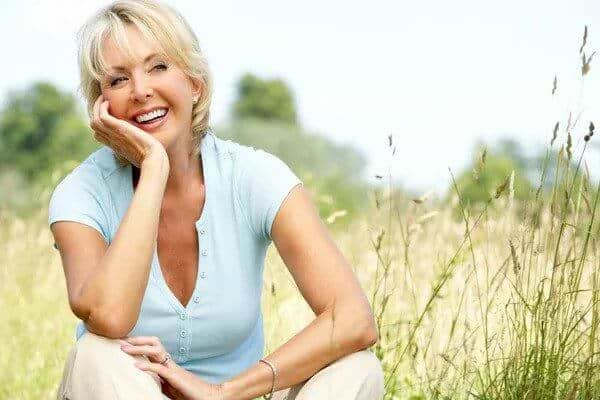 You'll feel better in just seconds.
But… for a lot of us, it's not just a little bit of gunk you want to rinse off...
Sometimes you're completely covered in it.
And now… you need some extra care, love, and support to get that dried up vibrational mud off for good.
More than just a bath...
You Need A Deep Cellular Level "Power Cleanse" To
COMPLETELY Wash Away All That Stained In Gunk!
Gunk that you've maybe carried since childhood. Maybe even since the day you were born.
We now know that many negative emotional patterns are even passed down from Generations through our DNA.
Yes, you're almost certainly carrying negative patterns from your parents, grandparents, and generations past!
As you can imagine some people need more clearing help than others.
And that's definitely true for early Sacred Sound Healing members.
When we first finished the system, we began letting beta testers give it a spin.
And let me be brutally honest…
While many members had amazing & immediate success...
There was another, smaller group who struggled.
Even though they achieved small successes and absolutely loved all their ceremonies…
They weren't experiencing the major life-altering breakthroughs my top members were.
As I worked with them more closely to see if I could help them… I noticed a pattern among those struggling...
On a scale of 1 to 10, their starting vibration was much lower.
A 3 or 4, instead of a 6, 7 or 8.
In other words, they had a lot more negativity to clear than those who saw instant breakthroughs.
This is why I came up with a solution to help them.
I created a series of very focused, extra "deep cleaning" ceremonies to help those left behind catch up.
These ceremonies are a little different than the main clearing ceremony you already have.
Rather than cast a "wide net"... these are more concentrated… designed to clean more deeply…
And instantly blast away the 7 most damaging negative subconscious beliefs, and emotional patterns.
Take a quick look.
How many of these "7 Worst Vibration Blocks" do you fall into?
Block # 1 - Never ending money worries - where you're constantly stressed out about your finances.
Block # 2 - "Stress Triggers" - repeating events that put you in "stress mode" that depletes your energy...
Block # 3 - Body image anxiety - where you never really feel at home & truly beautiful in your body...
And # 4?
I'll get to the full list of 7 in a second.
For now though, just know that these patterns… BLOCK you from raising your vibration.
And when your vibration is blocked, manifesting your dreams is impossible.
The entire Universe, and all those around you take notice.
People can FEEL your low vibration
And sure, they may not say anything directly, but actions speak louder than words.
You notice as others subconsciously become distant... less eager to be around you…
And you definitely notice when you're passed up for…
✖ Pay raises…
✖ Promotions...
✖ Dates with Mr or Ms right...
✖ And exciting invitations & opportunities.
Even close loved ones may subconsciously stay away.
Worse, rather than attracting what you do want… you start attracting everything you don't.
Life becomes even harder.
But, here's the great news. Maybe even the best news you've received in a really long time.
Once you're aware of the different vibration blocks holding you back…
You can CLEAR them away… easily… and instantly!
After sharing those "deep cleanse" ceremonies with my least successful beta testers, something unusual happened.
Totally unexpected.
They didn't just "catch-up"...
They became my most successful testers!
A 180 degree transformation as even the most caked on energetic mud dissolved away.
The results were way beyond my expectations. I started sharing these audios with all of my testers…
And results just kept getting better and better for everyone.
It's like you've just done a deep cleanse for your mind, energy body, and your physical body feels the effects too!
As soon as you're finished, you feel lighter than the clouds… almost like you've just slapped on a pair of angel wings.
And now… your TRUE Self radiates like never before.
Sound like something you might like to try for yourself?
Let me introduce you to the secret my top students are using to speed up their success.
A kind of "success accelerator" for The Sacred Sound Healing System.
INTRODUCING….
My Push-Button "7 Day
Negativity Detox Solution"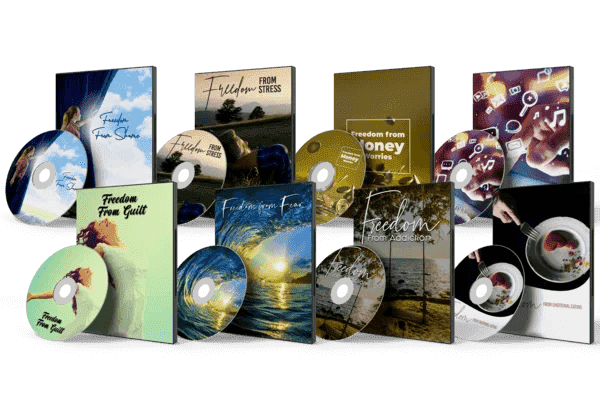 Just click play, relax, and listen to...
✔ Cleanse away "negative energetic gunk"
on an even deeper level… 🔥
✔ Raise your vibration faster… 🔥🔥
✔ And manifest even greater MAGICAL
BLESSINGS into your life! 🔥🔥🔥
This empowering upgrade is the FASTEST shortcut I know to clear away toxic energetic blocks and raise your vibration…
Actually speed up your success.
You can think of it as a life-changing exfoliation of everything that's weighing us down and holding us back.
The first portion of the solution is made-up of 7 "deep cleansing" 10 minute sacred ceremonies.
Just use one each day over your first 7 days alongside The Sacred Sound Healing System.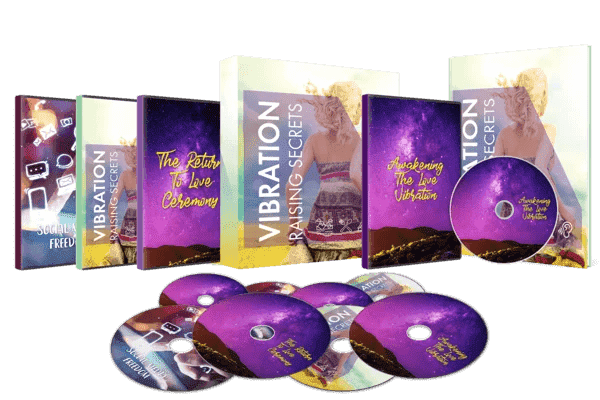 Each one is designed to go deeper… clearing the most stuck in place GUNK...
And ultimately FREE you from the SEVEN WORST VIBRATION BLOCKS.
Blocks I've found pretty everybody can find themselves sinking into.
You just hit "play, " relax, and listen to gain…
(Day # 1:) Freedom from chronic money worries….
(Day # 2) Freedom from destructive bad habits…
(Day # 3) Freedom from debilitating fear…
(Day # 4) Freedom from energy-depleting stress triggers…
(Day # 5) Freedom from social media overwhelm (maybe the most common vibration block)…
(Day # 6) Freedom from craving unhealthy foods and a negative body image...
(Day # 7 ) Freedom from ultra heavy guilt and shame patterns that tighten and close us off from our dreams.
Each day's ceremony is designed to FREE you from each of these negative low vibration blocks… all in under 10 short minutes.
Just imagine how HOW WONDERFUL you'll feel as the heaviest emotions you've been luggin' around… simply VANISH.
The GUNK that's unseen, but deeply felt by you (and others around you)… instantly clears away. A new positive, radiant, and magnetic YOU emerges.
And I'm NOT talking about a metaphorical transformation either.
Friends and beta testers tell me that after using these these "deep cleanse" clearing ceremonies… they feel LIGHTER afterwards…
Almost like after receiving a really good massage or a relaxing hot bath.
Because the reality is… you REALLY are taking a bath… an energy healing sound bath…
And you are LITERALLY speeding up your energy body (your aura)… and RAISING YOUR VIBRATION.
These sound healing ceremonies are unlike anything you've ever tried before.
And because they work on an energetic level, they ALWAYS work.
So many people tell me they've tried different healing audios they found online.
But, my healing and clearing ceremonies are the only ones that ACTUALLY created major shifts in their lives.
Shifts that change EVERYTHING.
And I haven't even gotten to the best part…
In addition to the 7 main clearing ceremonies… There's another VERY important part to the 7 Day Negativity Detox Solution.
See, truth is, underneath it all… YOU are already perfect.
You are a part of the DIVINE.
But sometimes we forget...
And what you need most is a quick reminder to "remember" who you are.
This is why after your first 7 days, I recommend continuing with the program by listening to this empowering "Soul Remembrance" sound healing session…
It's called "The Return To Love Ceremony."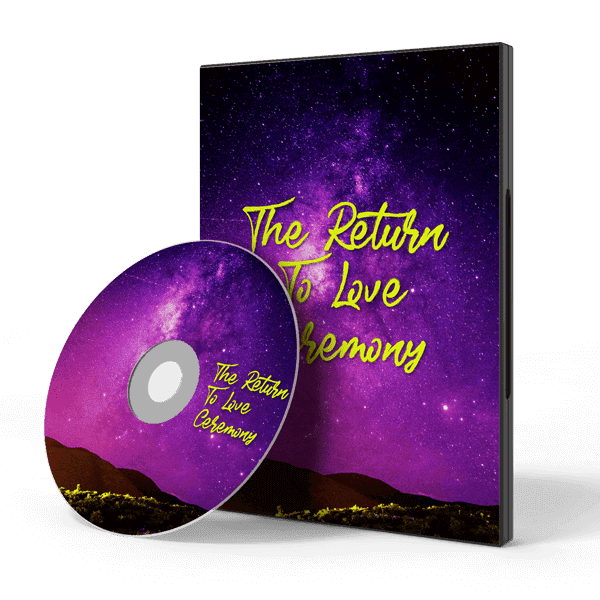 Now, whenever you need a little extra boost… simply click "play" to remember who you really are inside…
PURE LOVE.
Put simply, the 7 Day Negativity Detox Solution is SO simple and easy to use, it really does work for ANYBODY… to kickstart your success.
No matter how far behind you feel like your vibration is… this will catch you up… in almost no time at all.
Your first week.
And, I should also mention…
All of your new ceremonies are included inside the "Sacred Sound Spa" phone and tablet app. So, you can enjoy your healing sessions whenever you want, and wherever you are.
And, I've also included a powerful third ingredient to the 7 Day Negativity Detox Solution.
To really accelerate your success, I'm giving you a brand new creation. A special report entitled...
"Vibration Raising Secrets."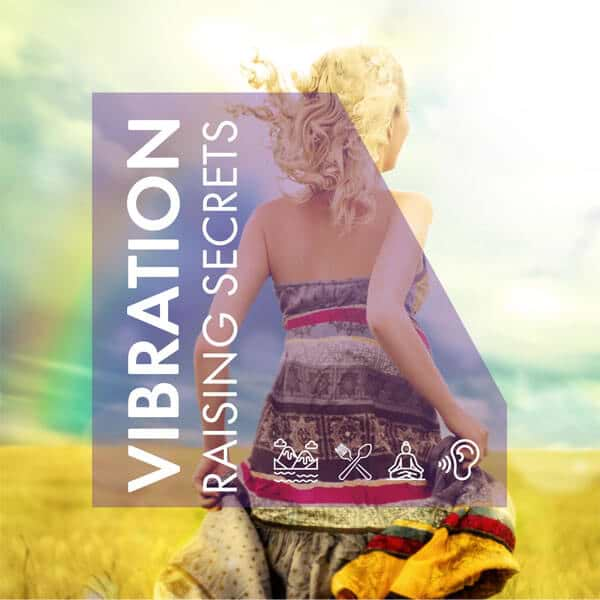 This isn't another long, drawn out 500 page e-book that you never actually get around to reading.
Instead, it's something fun, easy, and quickly digestible.
A one-of-a-kind VISUAL GUIDEBOOK chalk-full of professionally designed lists, colorful images, and fascinating teasers.
In just one quick sitting, you'll discover all of my secrets, like...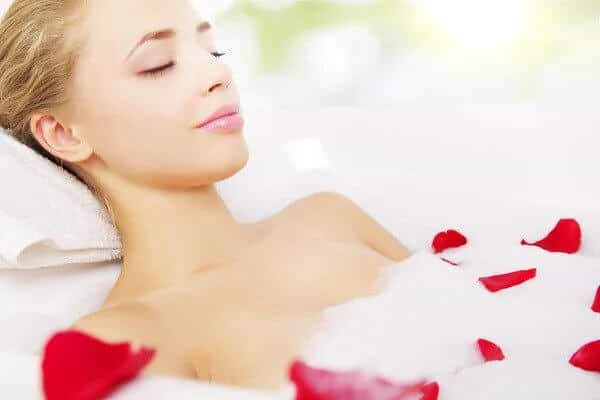 The sacred aura cleansing "Bath Salt" that clears your energy body, INSTANTLY "shifting your vibration" from negativity to bliss…

The ancient secrets of creating sacred CRYSTAL GRIDS to transform your home into a beacon of vibration-raising divine light...

My favorite quick & easy vibration raising recipes, including my Brilliant Berry Breakfast Smoothie, Raw Cacao Energy Balls, my heavenly Apple Green Juice. Plus so much more...
Together, the Vibration Raising Secrets Visual Guide… the 7 "Deep Cleanse" Clearing Ceremonies, and the instant vibration raising "Return to Love" ceremony...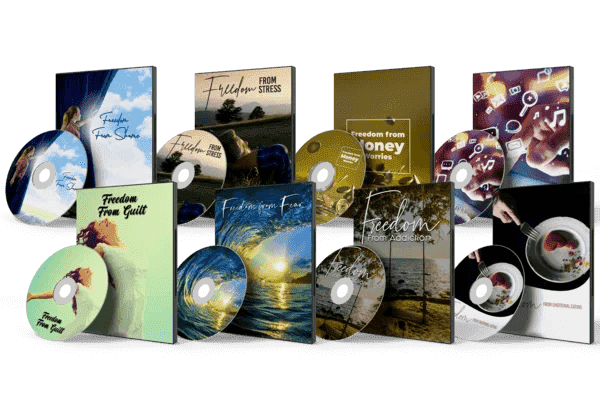 Combine together to jump-start your success… to turn in you into one of my greatest success stories starting over the next week.
With this 7 Day Sound Healing upgrade, you'll...
✔ Cleanse away "negative energetic gunk"
on an even deeper level… 🔥
✔ Raise your vibration faster… 🔥🔥
✔ And manifest even greater MAGICAL
BLESSINGS into your life! 🔥🔥🔥
Rather than walking to your destination...
Now it's like you've got instant angel wings to lift you up, up and away into a world of limitless abundance.
And you know what…
I'm so confident that this WILL work for you, I'm putting nearly 20K on the line to prove it.
More on that in just a second.
Real quick though, I want to talk dollars and cents.
The normal tuition for The 7 Day Negativity Detox Solution is $197.00.
Up until recently, that's how much the program went for as a stand-alone offering.
But, when you add this program as an upgrade to your order right now as a combo package, I'm able to offer you a very special discount.
And not just 10 or 20% of either…
But I'm taking a full $130.00 (50% off) bringing your tuition down to just $197 $97.
Many of my top students have harnessed the 7 Day Negativity Detox Solution to quickly blast past past their old financial ceilings...
And manifest 6, or even 7-figure incomes in what feels like no time at all.
So, I have no doubt that small $97 investment will soon look like a tiny drop in the ocean of abundance you're now bathing in.
Yes
When you take action today…
I'm Making You Two Really
Big Heartfelt Promises:
Big Promise # 1: Simply give The 7-Day Negativity Detox Solution a try over the next 7 days… and you WILL bring your greatest manifestations to life…
Or I insist you write me for a full and complete, no questions asked refund of every cent you invested.
And...
Big Promise # 2: I'll personally buy you a VERY popular replacement program.
See, I recently made an agreement with a friend of mine named Alexander Wilson.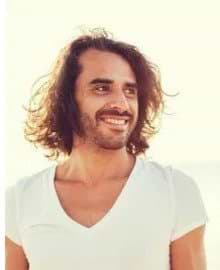 He's a best selling author who works with the same publisher as me.
He has several VERY popular products on manifestation.
One of his best-sellers is his "Spirit Whispering: 21 Day Mastercourse"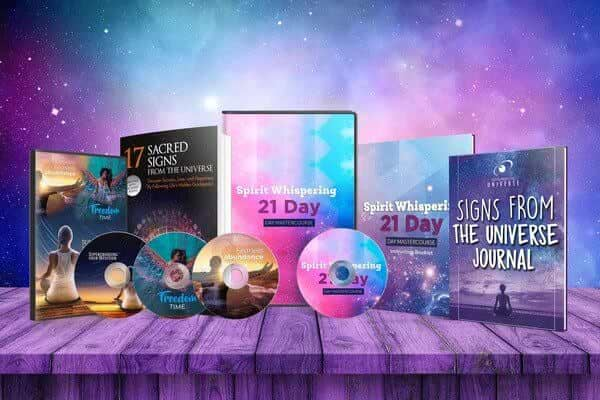 It reveals how you can call-in guidance and signs from the Universe.
Well, I made an agreement with Alexander and my publisher.
And it's simply this...
You MUST LOVE The 7 Day Negativity Detox Solution or just send me a quick message.
And I will personally buy you access to the 21 day Spirit Whispering Master Course as a replacement for the 7 Day Negativity Detox Solution.
Now, let me do a little quick math for you.
I want you to see how much is riding on this.
For this week alone, we're currently on track for 1,000 new members.
The price of the Spirit Whispering course… it's been sold at $97.
If only 200 of those 1000 ask for the replacement course, that means $19,440.00 is on the line this week alone.
So, it's no wonder a business savvy pal of mine told me "I've lost it."
But, I'm doing this because I want to show you how much I believe in the 7 Day Negativity Detox Solution…
And how much I believe in YOU.
Once you try the , you won't want a replacement.
You'll be in the process of already manifesting your every desire.
This will work for you.
I invite you to click below to upgrade your order now.
When you do…
You're covered by my 2-part guarantee:
# 1: You WILL bring your greatest manifestations to life or I'll refund every last cent you invested, and…
# 2: I'll personally buy a $97.00 replacement program for you if you're anything less than over the moon with your results.
Plus, that's not all.
To sweeten this offering even more, I'm also adding an EXCLUSIVE bonus sound healing system to your package.
It's a creation normally sold for $97.00, but it's yours FREE when you upgrade right now. It's called...
The Empath Code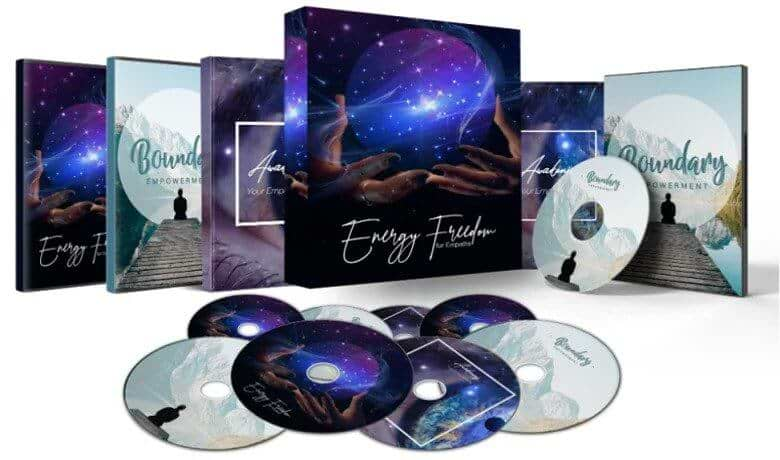 Chances are, you're like most people drawn to my work. You're someone who's VERY intuitive… and also very empathic.
That means you pick up on other people's emotions incredibly easily. You're the type of person where others can't hide how they're feeling from you.
You just know!
Well, let me first tell you… your sensitivity is an INCREDIBLE, AMAZING healing gift. You bring so much love to the world.
But… when you pick-up on everything, it's SO EASY to get overwhelmed. And it can leave you feeling wiped-out, pretty all the time.
But, not anymore.
The Empath Code is going to light up your world in the most wonderful ways.
This empowering sound healing program, includes 3 transformative Ceremonies to unmask your hidden magic.
These include:
Ceremony # 1: Energy Freedom For Empaths - where you'll go from "feeling everything" to standing powerfully in your OWN courageous presence!
Ceremony # 2: Boundary Empowerment - When others try to pull you into their drama and negativity, they'll now be met by a new, unshakable and EMPOWERED you!
Ceremony # 3: Awakening Your Empathic Gifts - Tap into your magic to impact the world, more powerfully and radiantly than ever before!
I wish I could truly describe this bonus in a way to give it justice…
But, the experience is truly beyond words.
You've got to try it for yourself.
Simply click below to upgrade your order.
The 7 Day Negativity Detox Solution is the same shortcut my most successful students take to accelerate and multiply their success.
And I know it will bring you the SAME kinds of blessings too!
Just be sure you take action right now.
Though this page, you're receiving a 50% off discount for the complete Negativity Detox Solution (a $100.00 savings)....
PLUS my life-changing Empath Code healing system as a bonus gift (A $97.00 value).
But, it's only available right now as a one time upgrade.
Once you leave, you'll have to pay the full $197 price, and The Empath Code bonus system is not included.
So far, I've found most members who haven't taken me up on this offer, end up getting their copy down the road anyway.
And it's no surprise when you consider those who use it have gone on to create 6, or even 7-figure incomes.
So, my recommendation is to get your copy at the lowest possible price (plus, receive The Empath Code bonus system FREE).
Simply click below right now to upgrade and add the 7 Day Negativity Detox Solution to your order.
Everything is automatically added to your private members area. Plus, you'll have access to all the healing ceremonies and guidebooks inside the Sacred Sound Spa mobile app.
This means you can enjoy your healing Ceremonies and bonuses anywhere, anyplace... in your car, in your bedroom, or in the office.
Whenever the need arises, you'll have the perfect healing session ready to clear negativity and raise your vibration.
I truly can't wait to see how high you'll soar…
And what kind of new wonders you'll attract into your life.
The 7 Day Negativity Detox Solution is certain to pay for itself many, many times over as you speed-up and multiply your success…
In fact, I'm guaranteeing it with my own money.
Take my hand right now to accept this special offer.
If you want a little extra love, care and support to help you achieve your goals even faster, then this is for you.
Click below right now to secure this empowering upgrade at the lowest possible price, 100% risk-free for 60-days.
Upgrade Now To Receive The 7 Day Negativity Detox Solution At A ONE-TIME-ONLY 50% Off Discount, PLUS The Empath Code System (A $97.00 Value) FREE!
You no longer have to experience personal growth the SLOW way…
where little or nothing changes over the span of YEARS of trying.
Instead, The 7 Day Negativity Detox Solution is your empowering shortcut to clear away your vibration blocks and raise your vibration…
NOT in years… but pretty much INSTANTLY… in just minutes!
Just 10 minutes over your first 7 days.
Imagine… instead of secretly (or sometimes not so secretly) avoiding you...
Friends, colleagues, romantic partners, and your closest loved ones will literally become nicer, and more loving towards you…
New, PERFECTLY-ALIGNED opportunities will suddenly emerge…
Chronic health worries will begin to vanish...
Financial breakthroughs will magically appear…
New income opportunities WILL show-up like clockwork...
And, just imagine… how good you'll feel when you let go of all that baggage that's been weighing you down.
You're going to feel freer, lighter, and more carefree than you have in YEARS.
And with this new fierce, "on fire energy" vibrating around you...
You're going to look at the world VERY differently too...
Where you used to see lack, scarcity, and limitation…
You're now going to experience the magical flow of abundance EVERYWHERE.
Put simply… 7 Day Negativity Detox Solution is all about helping you play bigger than ever…
With more blessings, arriving even faster than before, and your heart ablaze. 🔥🔥🔥
Go ahead and send a message to the Universe… 💫
That you're ready to play big. 💖
Secure The 7 Day Negativity Detox Solution at the lowest possible price… an amount I'm confident you'll make back MANY times over in the days to come.
Click below right now to upgrade your order, and do it 100% risk-free for a full 60-days.
Save a full $130.00 off the normal tuition for 7 Day Negativity Detox Solution as an exclusive package discount.
Remember, this special price and bonus gift are only available right now. So, you need to take action below to secure the very best deal...
Upgrade To 7 Day Negativity Detox
Solution Right Now To Receive…
✔ The 7 Deep Cleanse Clearing Ceremonies…
✔ The Return To Love Ceremony
✔ The Vibration Raising Secrets Visual Guidebook...
✔ The Empath Code Bonus System (A $97.00 Value)...
✔ The Empath Code (A $97.00 Value)...
✔ Full access to EVERYTHING inside The Sacred Sound Spa phone app and online member's area...
✔ My 100% risk-free, 60-day money back guarantee...
All for just $197.00 $97 (ONLY AVAILABLE RIGHT NOW)
Click below to upgrade your order now...
"Yes Jace, I'm Ready To Speed-Up AND Multiply My Success With The Love Vibration Success Accelerator. Please Upgrade My Order Right Now, 100%
Risk-Free For 60-Days!
NORMAL TUITION $197.00
TODAY'S ONE-TIME PACKAGE TUITION: $97 + Receive The Empath Code FREE (A $97.00 Value)!
Would you like to add a Pyramid Crystal Energy Generator With Your Order?
Chakra stones can be used to transmit physical, emotional, and spiritual energy. Placing this pyramid energy generator in your home promotes a positive flow of energy in your home or sacred space.

Use it as a protective shield of energy to ensure no negative energy premeates your space

Excellent healing tool for your Yoga meditation, aura cleansing,energy charging, or other metaphysical purposes.

The crystal wand creates a flow of energy through the stones and can work off either your conscious or subconscious mind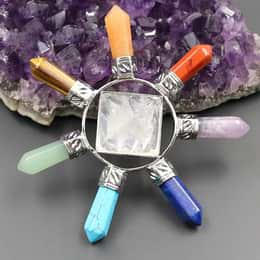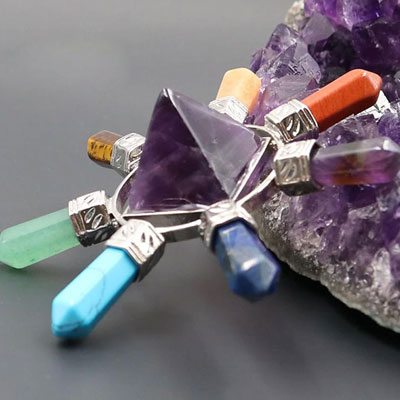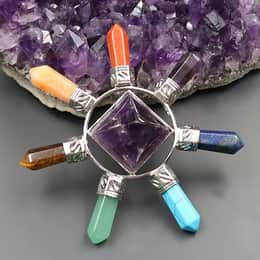 Free Shipping. Estimated delivery time is 2-4 Weeks.